We Care
We come from all over the world. We speak different languages. We come from diverse cultures.
Some of us are educated and some are not. Some have much, others amongst us do not. Many of us are religious but there are many amongst us who are not.
We have thoughts, beliefs, opinions and habits that are as numerous as the stars in the sky and yet there is one thing we hold in common: we love Christmas.
For more than a decade, from the days when the Internet had an online population measured only in the thousands, we have been celebrating Christmas together. And now together we work to celebrate Christmas in it's purest form: by giving.
The united webmasters of the Merry Network present this venue for one simple purpose: to help bring a Merry Christmas to a family in need. Like the famous gift bringer of old, we seek only to supply a little joy, to give anonymously, to spread the cheer of Christmas a little further.
We will soon be announcing information about our Christmas Family 2012.
Support Santa's Sleigh through a purchase of Business Christmas Cards
Pre-Order our first ever cookbook!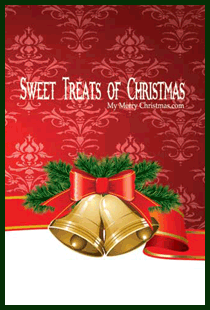 Shipping mid-November 2011! — ALL proceeds benefit Santa's Sleigh